Steps that make it Easy to Get Scholarships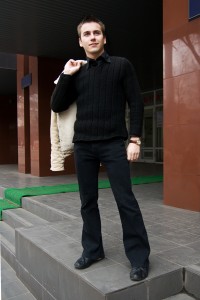 It doesn't have to be all hard work and frustration to get college scholarships. These steps will help make it easy to get the scholarships you need with ease. You will also feel like the effort you put into the process is really paying off. Keep in mind that you should complete your FAFSA before you apply for any scholarships to see if you qualify for a Federal grant. After that, you can go after various scholarships that are out there.
Be Selective on easy to get scholarships
It isn't reasonable to think you can apply for every scholarship out there, so don't attempt to do it. Instead, be selective about which of them you seem to be the most qualified for. You want to do all you can to apply for those that you have the best chance of winning. It doesn't make sense to apply for scholarships that you simply won't be a good candidate for winning.
For example, if the scholarship says you must have a GPA of 3.0 or higher and yours is 2.7 then you aren't going to be qualified. If the scholarship says that you must be a resident of a given location and you aren't, then there is no way they will award those funds to you.
Look at Big Businesses for easy scholarships
There are plenty of big businesses out there that sponsor scholarships and they are easy to get. Some of them are done on a drawing basis so that every single applicant has the same chance of winning. These are definitely the types of scholarships you should be getting your name into. With many of these big businesses, they have thousands of dollars to award. They often choose hundreds of winners instead of just a few so that also increases your chances of getting scholarship funds for college.
Assess your Skills and Talents for an easy college scholarship
Take a self inventory of your skill and talents to get easy scholarships. Think about what you enjoy doing, your unique characteristics, and more. There are some very unique scholarships out there that can fit your profile. Since you have skills and talents that a very small percentage of people will have, then that increases your chances of getting the scholarship funds. For example, if you are into baton twirling there will be far less applicants for such scholarships than if you are applying for one based on playing volleyball.
Merit Based Scholarships can be easy to get
Many colleges offer merit based scholarships to those that have a high GPA or that have a high score on SAT or ACT. If you fall into such categories see what is offered. You aren't competing with anyone else for these scholarship funds. As long as you meet the eligibility criteria you can get those funds. Many of them are renewable for up to four years too as long as you remain in good standing.
Use Resources when looking for easy college scholarships
You can find a variety of resources out there to help you with finding easy to get scholarships. Don't rely on just one method or you will overlook some of the best ones out there. Start with the internet where you can find the mainstream scholarships that you would like to apply for. You can also use specific keywords to assist you with finding the unclaimed scholarships out there.
You will find plenty of scholarship databases that can help you with getting information about available scholarships out there. Most of them are free to use but there are a few that charge a membership fee. You can use the various filtering tools offered to narrow down the scholarships offered that are a good fit for you.
If you are still in high school, talk to your counselor about various scholarships. They may be able to point you in the direction of some that are a good match for you. Don't forget to talk to the college that you plan to attend about what is offered through their financial aid office. If you don't know where you will attend yet, talk to several schools to get ideas.