Easy Scholarships from Antioch College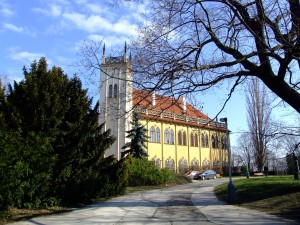 College-bound students looking for financial assistance for attending college will certainly want to apply for the easy scholarships from Antioch College. This college is currently giving away free ride scholarships for students who fit the criteria of their scholarship program. The college announced in January of 2012 that all students who are admitted to the college over the course of the next three years will receive the Horace Mann Fellowship. The announcement was made following an extensive review of the school's endowment fund. School officials have stated they do not wish for economic disadvantages to be a barrier to students obtaining a high-quality liberal arts education.
Easy Scholarships because of increase in annual fund
During the last few months, both the school's Annual Fund and endowment have experienced significant increases. The endowment fund saw an increase of more than 106%. This was largely the result of the YSI, Inc. sale, which produced a $35 million payout.
Antioch College is an independent, private liberal arts college located in Yellow Springs, Ohio. Emphasis is placed on liberal arts learning, community engagement and cooperative education as part of the school's curriculum. Antioch students are able to complete highly individualized majors that are based at least one of eleven concentrations, a language minor and 6 full-time work experiences located off-campus. The college was originally founded in 1850.
The Horace Mann Fellowship is named for the college's first president. Highly competitive, this fellowship includes full tuition. During the next three years the school will only award institutional financial aid that is comprised of the Horace Mann Fellowship and the Antioch College Grant. The Mann Fellowship is a merit-based award, while the Antioch College Grant is a need-based grant. Beginning in the fall term of 2014, the school expects to begin awarding financial aid money which will include federal loans, Pell Grants and other funding for students who qualify.
Antioch's Cooperative Education program, also referred to as a co-op, provides students with the opportunity to explore and test concepts learned in the classroom in a variety of work settings. Students at Antioch will spend six out of a total of fifteen quarters in a variety of work placements that are full-time and paid. In the past, students from Antioch have worked in law firms, theaters, film studios and elementary schools around the country and the world.
For the fall term of 2012, Antioch is actively seeking 75 creative, imaginative students who will be able to handle a rigorous liberal arts curriculum. That curriculum is built around the school's three guiding principles. Those principles are a commitment to excellence, a commitment to full-time periods in a cooperative work program with a focus on practice and theory and a commitment to community engagement and social justice. Antioch is the only liberal arts college in the country which requires students to complete a comprehensive off-campus cooperative work program. In this regard, the school focuses on a strong link between practice and theory, while supporting the development of accountability and independence. Each student at Antioch will alternate between full-time work and study terms.
Upon the successful completion of degree requirements, the school will award the Bachelor of Science and Bachelor of Arts degrees. Degrees are granted in four divisions; Social Science, Science, Humanities and Arts. Students are able to plan their courses with the assistance of advisors. Areas of concentration may be interdisciplinary or disciplinary.
Get easy scholarships and attend a beautiful college
Since its founding, the village of Yellow Springs has been known as a small town where innovation and creative thinking is allowed to thrive. Residents of Yellow Springs have also come to be known for the sense of social responsibility and activism. Comprised of slightly less than 4,000 people, the village is small, but progressive. Situated in Miami Township in southwest Ohio, Yellow Springs is quite culturally diverse. Residents here will find self-expression to be valued, while the village itself takes pride in being friendly, creative and open. Ohio Magazine recently named Yellow Springs as one of the "Best Hometowns." It was also named as one of the "Coolest Small Towns" by Budget Travel.
Name of the village is derived from the yellow colored spring in the local area, which was discovered around the turn of the 19th century and soon began appealing to those who sought out curative waters. The village was a popular attraction for more than 100 years and home to spas, hotels, a tavern and boarding houses. Once the Little Miami Railroad was completed in 1846, the village became a hub for recreation and trade throughout the local region. Antioch College scholarships offer prospective students the opportunity to attend college on a free ride scholarship, while studying in one of the most creative and unique liberal arts environments in the country.
Antioch College offers some of the easiest scholarships that a college student can find today while going to a beautiful college located in one of the most scenic places in the US. A visit to the campus and it's surrounding areas will convince any college bound student to stay and study here.