Easy to Apply Tourism Cares Scholarships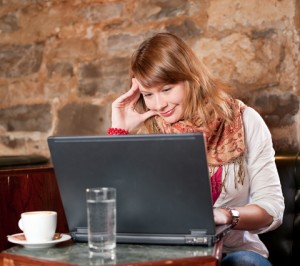 Each year the Tourism Cares scholarships offer more than $100,000 in easy scholarships. These easy to apply scholarshipsare made possible by endowments through Tourism Cares, which include International Airlines Travel Agent Network, the American Society of Travel Agents and NTA Scholarships. Academic scholarships offered through Tourism Cares are provided for students majoring in hospitality, tourism or travel related fields. In addition, Tourism Cares also offers professional development scholarships specifically for professionals who are either entering the tourism or travel industry or who are already working in this industry. Awards are offered as a way of supporting the education of future as well as current travel industry workers with a goal of maintaining a high level of professionalism.
Tourism Cares academic easy apply scholarships are offered specifically for undergraduate and graduate level students. The deadline to apply for these scholarships is April 9th. Applications must be received by no later than 5:00 pm EST. Candidates for the scholarship are required to submit an essay in order to apply. Applications for this easy to apply scholarship program become available in early February.
In 2012, Tourism Cares will offer a total of 59 academic scholarships. These easy scholarships to apply to will range in value from $1,000 each to $5,000 each. A total of $80,500 will be awarded through the Tourism Cares scholarship program. These awards are merit-based and will be awarded on the basis of volunteer activities, academic performance, extra-curricular activities, leadership potential, motivation and experience. Funds from the Tourism Cares scholarships may be used to cover expenses related to tuition, educational fees and books.
Tourism Cares also offers professional development scholarships. The deadline to apply for these is June 1st. A minimum of 27 easy to apply scholarships and internship opportunities will be awarded. The possible total award amount is $30,500. Prospective candidates should be aware that award amounts and the total number of awards may vary based on the cost of the program. The goal of this scholarship program is to reimburse recipients who have completed a travel and tourism or hospitality certificate program. The program must have been state-licensed or accredited at an educational institution located in the U.S., Canada, Puerto Rico or Guam. Applicants must also have attended the program no more than one year prior to the deadline for the scholarship application. This scholarship program is intended only for professionals who are working in or entering the travel, tourism or hospitality industry.
Other opportunities available through Tourism Cares include an online job board and internship opportunities that work to match students and employers. The goal of this program is to connect students interested in the travel and tourism community with internships and entry-level employment positions.
Tourism Cares works to preserve the experience of travel as a way of benefitting the travelers of tomorrow. This is accomplished by offering financial assistance to historic, cultural and tourism related sites around the world as a way of trying to save those sites. Tourism Cares also works to educate individuals with an interest in entering the travel and tourism industry.
This is accomplished by offering Tourism Cares scholarships to students studying tourism and travel, mentoring persons who have an interest in this field and fostering internships with individuals who express an interest in learning about the tourism and travel industry hands-on.
Tourism Cares also makes efforts to educate the public on how to become responsible travelers. By bringing the tourism community together, Tourism Cares hopes to revitalize and restore historic and cultural sites around the world.