Robert Byrd Honors Scholarships may be Easiest of All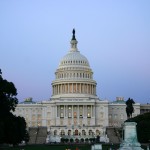 Robert C. Byrd Honors Scholarships are easy scholarships to apply for. Funded at the top level through grants from the United States Department of Education, Robert C. Byrd Scholarships are given out at the state level through participating agencies. As it stands currently, every state in the union participates in the program and, as such, Robert C. Byrd scholarships should be available to students all over the United States. Because of its prevalence around the US and the sheer amount of government scholarships available through the program, this is without a doubt one of the easiest scholarships for potential applicants to get their hands on. Of course competition is going to be high and, as a merit based scholarship, not every student who applies is going to get access to the program. However, sheer numbers are on an applicant's side and, in combination with a stellar application, an individual's chances of getting a Robert C. Byrd scholarship is pretty good compared to a program which only gives out one or two awards a year.
While a federally offered program, applicants to the Robert C. Byrd scholarship will need to go through the appropriate state agencies in order to complete an application. The US Department of Education provides not only information on where the program is available but also contacts for those individuals in charge of the scholarship. It would be wise for interested students to contact those individuals should they have any questions.
Eligibility for the Robert C. Byrd Scholarship program is pretty basic and laid out plainly on the US Department of Education website. The program is only available for high school graduates who have strong academic records and can capably indicate an interest in continuing their education. All applicants will need to be residents of the United States, be a resident of the state in which they are applying for a program, have been accepted into a college, not be in default on any student loan payments, and have registered for the Selective Service. While the amounts of the awards vary year to year, for the last five years the average award amount as been $1,500.
A likely easy scholarship to get, the Robert C. Byrd scholarship is administered at the state level and additional eligibility requirements may be in place. In some places, such as New Mexico, the program can be renewed for up to four years totaling no more than $6,000. Deadlines for the program will also vary state by state. Speaking of New Mexico, applicants interested in getting a Robert C. Byrd scholarship through the Department of Education their will need to have all of their application material turned in no later than March 31 of every year. This easy scholarship gives out multiple awards in the state, in 2010 having over $276,000 allocated to it and having given out 184 scholarships. Students in New Mexico interested in applying to the program will need to have at least a 3.5 grade point average, an ACT score of 27 or higher, an SAT score of 1220 or higher, and be eligible under the general guidelines as laid out by the US Department of Education.
As another example of the Robert Byrd Scholarship is in the state of Pennsylvania who received $1,575,000 dollars in fiscal year 2010 and gave out 332 different Robert C. Byrd scholarships. This incredible amount of easy scholarships to get should please many interested students of the state as it assures this program's status as an easier scholarship their.
Additional eligibility requirements in Pennsylvania require that students maintain a 3.5 grade point average, score a 25 or higher on the ACT, get an 1150 or higher on the SAT and be in the top five percent of their graduating high school class. The deadline of this program in PA is May 1 of every year the program is active. Clearly from these two examples of hugh numbers of yearly government scholarships awarded there should be little doubt that the Robert Byrd scholarships are likely one of the easiest scholarships to get. With an immense amount of awards given out every year to students interested in furthering their education, this would be a foolish opportunity to pass up.