Bright Futures Scholarships Easy for Florida Students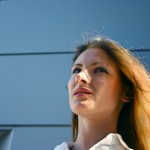 Offered in the State of Florida, Bright Futures Scholarships are awarded by the state's lottery program and requirements are very fair for students who apply. A program based largely around its own definition of academic merit, eligibility typically requires little more than slightly above average scores in order to be able to apply to the program making this plan easy scholarships for many Florida students and helping them pay their way through college. As a result, many different students are going to be able to apply for the program. This exact thing has caused the Florida Bright Futures Scholarship program to have sustained a student population of around 170,000 different individuals. Without a doubt this is great news for many Florida resident students who will want to try to take advantage of the Bright Futures Scholarship Program.
Because of budget issues, the Florida legislature has routinely made changes to the program, including for the 2010-11 academic school year. Students interested in applying for a Bright Future Scholarship would be wise to check in with state's department of education website for updates to the laws pertaining to the program, as it may affect their eligibility. It is also worth noting that the Bright Future Scholarships has a mandate which is supposed to result in the eligibility requirements getting harder every year, but due to legislative inaction this has never occurred. What is important to get out of this is, that while it has not happened in the past, it may very well happen in the future so all potential applicants should watch the program carefully for any changes made to it overall. If changes are made to make eilgibility requirements more strick then this will not be the easiest scholarship to get in the state of Florida any more.
Requirements for the Bright Futures Scholarship program runs over a number of different categories. First it is important to understand that there are three different programs under the Bright Futures Scholarship banner. These are the Florida Scholars Award (FAS), Florida Medallion Scholars Award (FMS) and the Florida Gold Seal Vocational Scholars Award (GSV). Each program has its own eligibility requirements with some overlaps. For the FAS a weighted 3.5, or for the FMS and GSV a 3.0, grade point average using specific courses from English, mathematics, natural science, social sciences and foreign language must be a reality for all applicants. All applicants will need a 1270 (FAS), 970 (FMS), or minimum score (QSV) on the SAT depending on which Bright Futures Scholarship they are applying for or a 28, 20 or minimum score on the ACT. All applicants looking for a Florida Academic Scholars Award, the hardest of the Bright Futures Scholarships to get, will need to have 75 verifiable hours of community service as approved by an applicant's local school district. All applicants must be Florida residents and the award money can only go to an institution of higher learning in the state.
In 1997 around 18,000 different awards were given out under the Florida Scholars Award and this number has increased every year up to 2009 when over 37,000 awards were given out. The average award through the FAS is $3,295 which varies by award and by financial need. Awards from the Bright Futures Scholarship under the Florida Medallion Scholars program average at $2,147 as of 2009 and $1,569 for the Gold Seal Vocational Scholars program. Over 137,000 FMS awards were given out in 2009 and more than 2,000 GSV scholarships were awarded in the same year. The application process opens every year on December 1 and all materials must be received by the time a student graduates from high school. From the sheer amount of awards given out every year, students have an exceptional chance of winning an award.
Bright Futures Scholarships are renewable every year, making them a long term source of financial assistance. As you can see with low eligibility requirements and the hugh number of FL Bright Futures Scholarships doled out yearly that this may be one of the easier scholarships in Forida to apply to and get. While not designed to completely cover the cost of higher education, they can easily fill gaps that other forms of aid may not completely cover. Because they can be renewed for up to four years, students who are able to maintain eligibility for the program will be able to assure themselves of at least some of their funding throughout their education.
Read more at our easy scholarships blog!