Finding a List of Easy Scholarships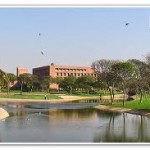 You should never have to pay to get information about funds for college. Avoid such student aid scams and put your time and energy into finding a list of easy scholarships on your own. The more money you can find for college, the less you have to pay out of your own pocket. Don't rely on loans innitially because you will have to repay them of course, but scholarships and grants you don't. Try to lesson the burden of debt when you get out of school with easy scholarships.
Outdated scholarship list are worthless
There are many list of scholarships that you can use to get money for college, and you want to find the good ones. The problem though is that many of the lists are outdated, and frankly a waste of your time working them. Even those that you find online may not offer you the most current information available too, and there will be many deadends.
FAFSA may produce easy scholarships and grants
Before you get out there looking for them though, you need to complete your FAFSA first and foremost because some easy scholarship money may result from that in terms of simple scholarships and grants. This should be a priority as soon as you can after January 1st. You will need to complete your tax return before you can do your FAFSA so keep that in mind. If you are still in high school, both your information and that of your parents will need to be used for the FAFSA. Based on that information, you can get an idea of how much need based financial aid you will qualify for. That amount can also depend on where you go to school so send your FAFSA to any locations you are possibly thinking of attending.
Working with your high school counselor for a list of easy scholarships
Don't wait until the last minute to be working with your high school counselor. They are very well versed about how to get money for college. This includes both free money through need based criteria and through easy college scholarships that they know about. There can be early deadlines for many of the easy to find scholarships including those that are offered from a community organization or business. You don't want to miss those deadlines as you will be reducing the chance to get money you would quality for to use for college.
FinAid offices and easy scholarships
You should also be in contact with the financial aid office at the various colleges you are considering going to. Don't make the mistake of waiting until you get an acceptance letter or until you decide where you want to go. Get all the information you can now as that will help you to make up your mind where to go if you get accepted to several schools. The overall cost of attendance and what financial aid and scholarships you get should influence which you accept.
Both your high school counselor and the financial aid offices at the various colleges can point you in the right direction when it comes to updated lists for free money for college. Those are the types of lists that you should be relying on. Don't pay for lists to try to cut corners either. They are often outdated and they won't give you any great information that you can really use to secure funds for college.
Check out what is offered at your library too. You will find that there are many resources there that they keep current. Ask for help from library staff if you don't know what to look for. You should be accessing your high school library, your community library, and even those at various colleges in your proximity. They should have a list of easier scholarships to apply to.
Always look into the reputation of any scholarship list you come across too. The last thing you want is to spend hours applying for scholarships on a given list and then discover the information is old and you wasted your time. There are amazing easy scholarships list out there so make sure the time you put into applying for them will pay off in the end.
Using these methods, you will be able to find free money to pay for college. Your education is very important if you want to get involved with work you love and that pays well. Being able to get to that point though involves a great college program and money to pay for all of it. The good news is that there is money out there so don't put off finding it. Find a few good list of easy scholarships and start applying to them.