Get Easy Scholarships from a Scholarship Database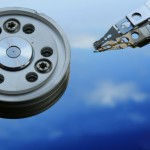 Work with a scholarship database for the easy scholarships first and then move on to the more time consuming ones and apply to those next. Paying for college doesn't have to be a struggle. However, you do need to start looking as early as you can for funding to pay for it. There are plenty of easy scholarships out there but they aren't just going to fall into your lap. There are millions of dollars out there so you need to do what you can to get your share of it. The problem though is trying to sift through all of the available scholarships to see what you qualify for and what you should apply for.
To help you get the most from your time involved with research, you can use a college scholarship database. There are many of them that you can use, so the situation becomes an effort to make sure you use one that is going to fit your needs. Most of these scholarship databases are easy to navigate and fee to use. There are some though that charge a fee for you to be able to access them. I would not bother with those because you can get the similar scholarship database searching from the free ones.
With some of the databases, you can fill out an application on their site and submit it directly for the scholarship funds offered. You may have to submit an attachment or two such as an unofficial transcript or an essay. Being able to use a database effectively to find and apply for scholarships can help you to cut down the amount of time and effort it takes for you to successfully find money to help pay for college.
The search feature for any easy college scholarship database is very important. It should be very advanced so that you will be able to filter out what you are looking for. Being able to narrow down the returned results based on your situation and other factors will really help you to find what you are eligible for. You don't want to waste your time or energy going through page after page of scholarships offered and picking out the ones you would qualify for.
You should be able to search within a given database for scholarships based on your GPA, any particular characteristic you have, sports, hobbies, community involvement, and even disabilities. This is going to significantly improve the results you get so that you can get those applications filled out.
Some of the databases for scholarships are easy to use because they have a checklist offered to you before you get started. You click on those items listed that pertain to you and your particular situation. Based on that information, there will be results that come back to you for possible easy scholarships you may be able to apply for.
This checklist is a great idea because it can offer you some search criteria that you didn't think of on your own. However, when you see it in that list, you can click on it and add it to the possibilities for scholarship funds. Some of the searches allow you to list the return results in order based on your preference. This is a tool that can help you stay organized.
For example, you may wish to organize the easier scholarships you are going to apply for based on the amounts offered. You may decide you would like to apply for those with the highest dollar amounts first. It can be a great idea to organize the available scholarships by deadline date for applying. This way, you can be sure you aren't in a crunch for time on any of the applications you decide to submit.
Take your time to explore the various easy to use college scholarships databases out there. Do yourself a favor and use a couple of them that are user friendly and that offer you significant value. You may be thinking that the databases you have to pay for will be better than those that are free. Yet in many instances you can get top notch results from the free databases so don't overlook them.
Some of the more popular scholarship finders for easy scholarships can be found at Fastweb, Sallie Mae's free Scholarship Search, FinAid and Student Aid on the Web.