Easy to Find Scholarships from State of Washington Universities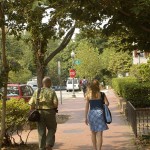 Students who are able to demonstrate a need for financial assistance and wish to attend school in Washington State can take advantage of easy to find full-ride scholarships offered to qualifying students at both the University of Washington and Washington State University.
Each year many students discover they need assistance in paying for college. Fortunately, due to full-tuition scholarships from schools such as Washington State University and the University of Washington, a lack of funds does not have to prevent a student with dreams of attaining a college degree from reaching their goals.
Washington State University awards approximately $208 million in scholarship funds annually. Known as the Cougar Commitment, the scholarship program is dedicated to making Washington State University as accessible as possible to students from low income and middle income families.
In order to reach these goals, through the Cougar Commitment WSU will pay full tuition as well as required fees for a total of up to four years for qualifying students. In order to qualify, a student must be from a low or middle income family and must reside in the state of Washington. They must also receive a Pell Grant or State Need Grant. Applications to WSU must be received by January 31st. Students must also complete a FAFSA.
As the original land-grand university in Washington, WSU was founded in Pullman in 1890. Beginning with a mission to improve quality of life, today the school is considered to be among the top public research institutions in the country. It has been ranked among the top 60 public universities in the country by U.S. News and World Report.
The University of Washington also has a commitment to ensuring financial challenges will not stop students from discovering their full potential and obtaining a college degree. The full-tuition scholarship program at the University of Washington, the Husky Promise, allows students from all economic backgrounds to attend the university. Students who are admitted to the university and who also qualify for the Husky Promise, will receive a guaranteed scholarship for full tuition.
Students are not required to pay back any scholarships or grants used to fulfill the school's Husky Promise. The ultimate goal of the Husky Promise is to ensure the university will remain accessible and affordable to residents of Washington.
Tuition for qualifying students may be covered by a combination of state and federal grants, including the State Need Grant and Pell Grant. In the event a student's eligibility for these grant funds does not meet the full cost of their tuition at the university, UW will cover the difference with scholarships or institutional grants.
While the Husky Promise does only apply to tuition and fees, there are additional easy to find scholarships, grants and work-study programs available to assist with other educational costs, including room and board and books. To be eligible for the Husky Promise, students must be admitted to the university, must be a resident of Washington State, meet all criteria for State Need Grant or Pell Grant programs and complete a FAFSA.
The University of Washington was originally founded in 1861 as the result of a private acreage gift. Today, the school is situated in downtown Seattle and is also one of the oldest public universities on the entire West Coast. Part of the university's legacy of being the oldest West Coast public university is remaining accessible to all students, regardless of their financial circumstances. In addition to the Seattle campus, the school also has campuses in Bothell and Tacoma.
While in-state residents will obviously benefit significantly from full-tuition guaranteed scholarships from Washington State University and the University of Washington, there are also special scholarships available to out-of-state students who may also need assistance in covering the cost of their tuition. WSU offers multiple scholarship programs that are specifically designed to help out-of-state students.
The Cougar Academic Award offers two scholarship levels for top students from across the country. Students may qualify for a $4,000 or $9,000 scholarship per academic year. The school also offers the Lighty Leadership Award from the WSU Alumni Association to one student who is not from Washington State, but who demonstrates academic excellence and outstanding leadership qualities. The Phillip and June Lighty Leadership Awards provide full out-of-state tuition for one incoming freshman. The scholarship is renewable. Students outside the state of Washington must have a cumulative GPA of 3.3 or higher to qualify for this full tuition scholarship –  easy to find at Washington State University and University of Washington.